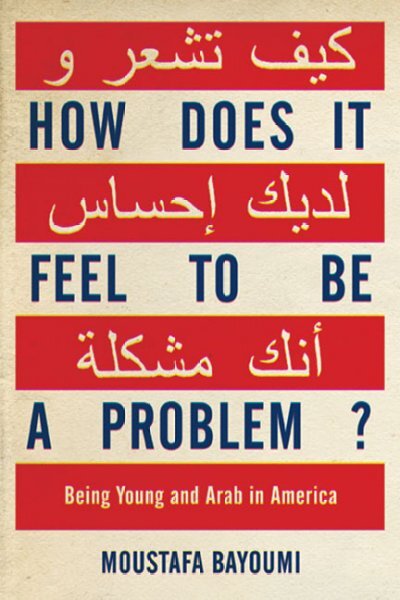 How Does it Feel to be a Problem, Being Young and Arab in America by Moustafa Bayoumi; 2008; $24.95; 270 pages; The Penguin Press, New York, NY; 978-1-59420-176-9; checked out from Multnomah County Library, Sellwood; 5/8/17-5/17/17
Why did I read this?  To see a different viewpoint, to learn how others feel and to see how I can change.
The author interviews and gets involved in the lives of several young men and women of Arab descent.  He watches them as they are profiled and talks with them about how they think they are being perceived and sees people treat them differently based on their ethnicity.  Several of them passed for Hispanic but once people found they were Arab the way they were treated changed.  An interesting look inside the minds of people who are different than I.
Grade A