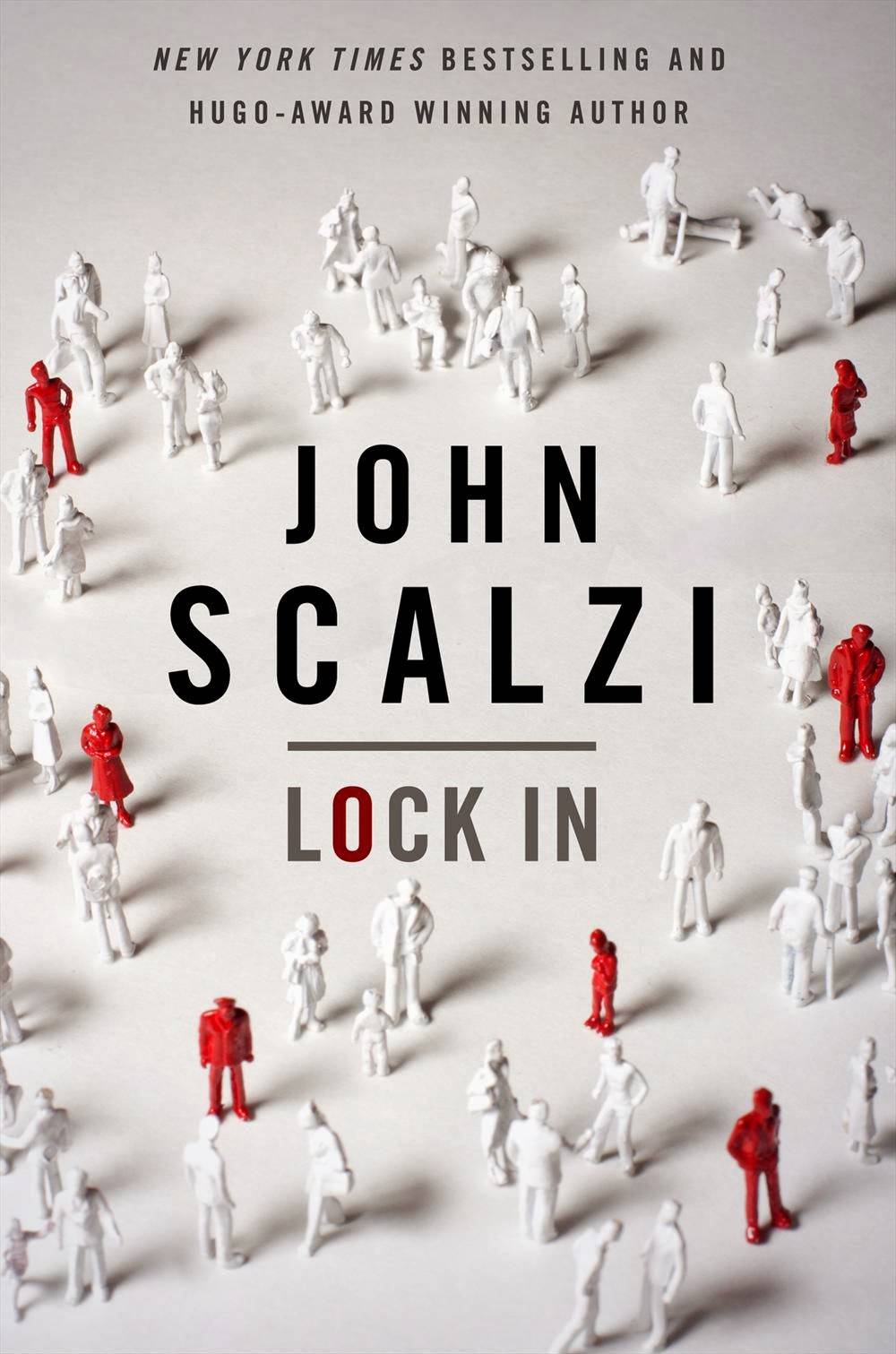 LOCK IN by John Scalzi; 2014; $24.99;336 pages;  A Tom Doherty Associates Book, New York, NY; 978-0-7653-7586-5; checked out from Multnomah County Library, Hollywood; 12/20/14-12/23/14
Many people around the world are locked in their bodies due to a disease called Hadens.  They are not comatose but there minds are still active, technology has been developed that allows them to move about in the real world.  One way is in a threep, or a personal transport device, think Robocop or any other metallic personage.  Another way is to integrate into another person who has been specially trained to accommodate your mind alongside yours while you enjoy the physical sensations they can provide.  Now throw in murder, a rookie FBI agent who has Hadens, an older more experienced FBI agent who is damaged goods and a conspiracy and you have the story.
Grade-A
Did I like it?  Yes, it was an interesting take on a familiar story, all of the characters were three dimensional.  It was an interesting combination of genres.
What is with the title of the review?  There are many familiar ingredients here but the meal was stunning and new.